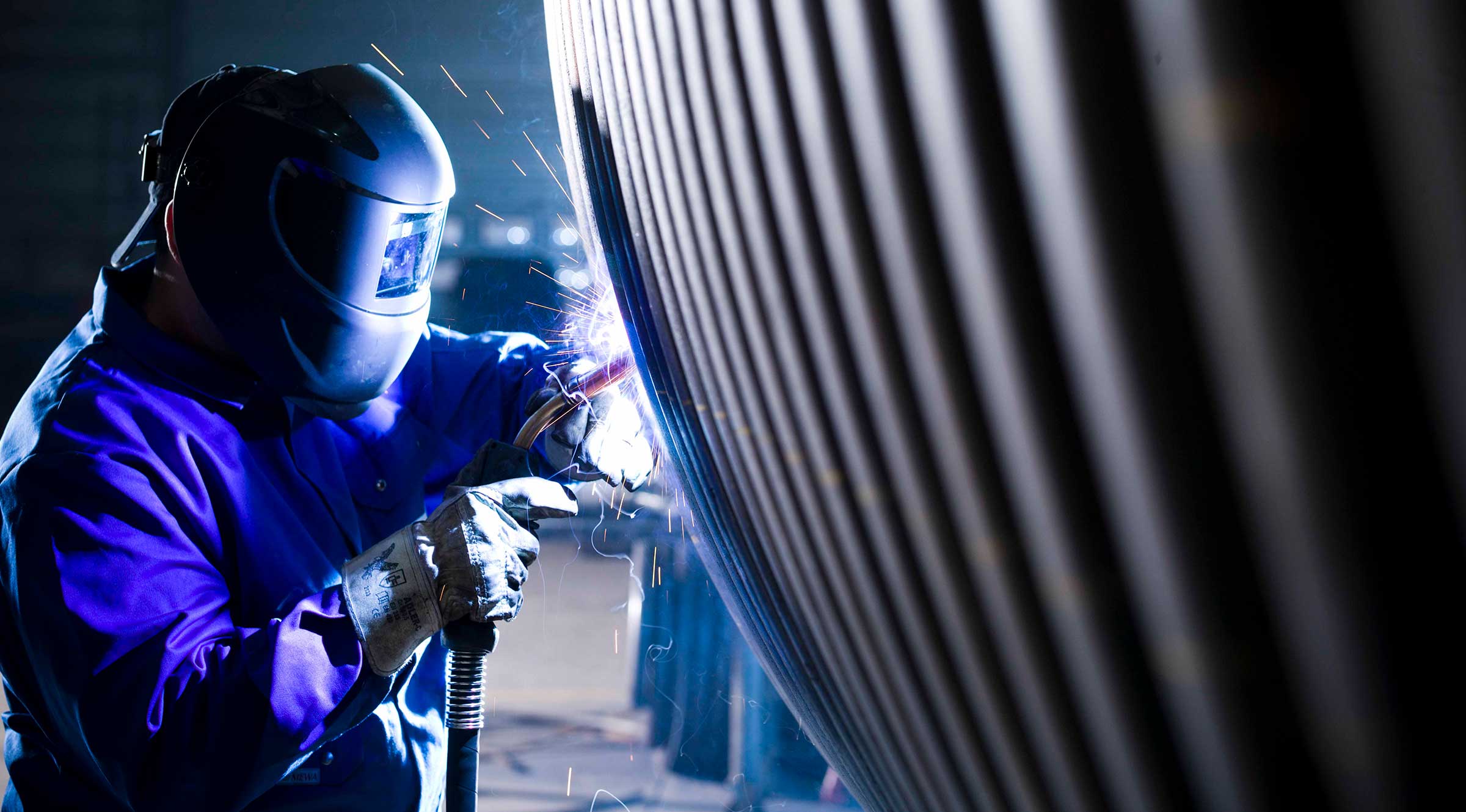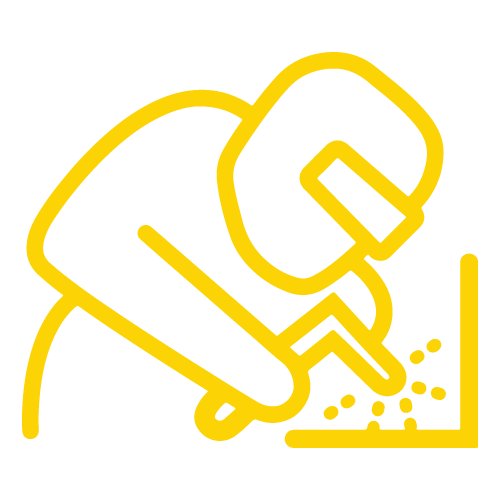 Welding is at the top of metal processing.
One poorly placed seam, and a million-dollar plant is worth nothing more than scrap metal overnight. That is why - especially when it comes to welding - we rely on state-of-the-art machines and processes, controlled diligence, and highly qualified welding experts.
Every employee who operates one of our welding machines is highly qualified according to the international standards ISO 9606 as well as ASME Sec. IX and is additionally supervised by another technician. We also inspect every single component in our in-house laboratory before it is assembled or shipped.
Precise welding thanks to state-of-the-art, semi-automatic machines

All relevant processes available:

TIG manual and semi-automatic (welding process141)

TIG hot wire manual and semi-automatic (welding method141)

MAG welding (welding method135)

MAG welding with flux cored wire (welding procedure136/138)

Submerged arc welding (welding procedure121)

Quality management system according to ISO 9001:2015

First class product result thanks to our qualified welders (ISO 9606, ASME Sec. IX)