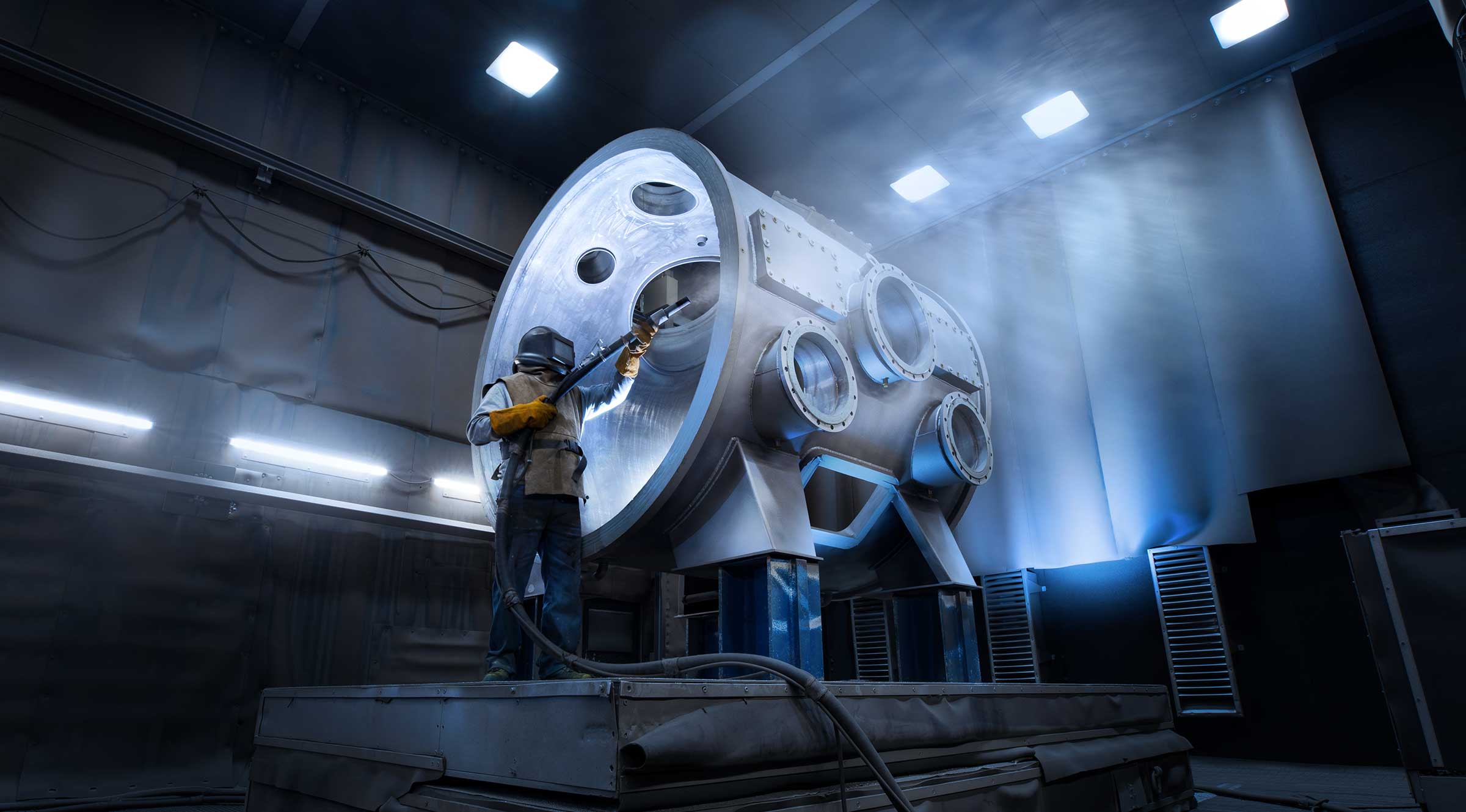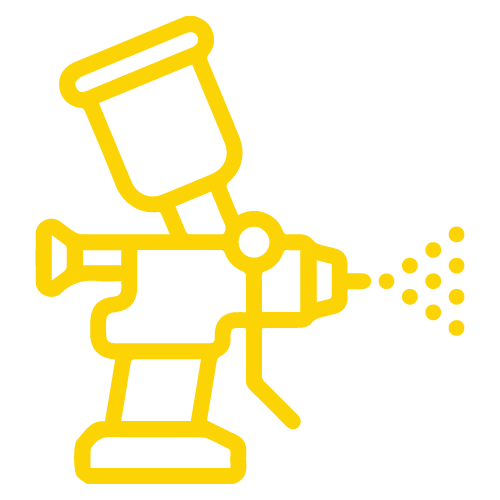 Metal workpieces are often exposed to extreme loads.
Weathering, corrosion, and mechanical stress can decisively shorten the service life of a machine. That is why we offer professional surface treatment for our products ex works. Whether blasting, single layer priming or a complete multi-layer coating in numerous color shades, everything is possible.
The size of components does not matter. In our generously dimensioned painting booths measuring 6.5 x 6.5 x 17 meters and weighing up to 100 tons, there is enough room for even the largest component. It goes without saying that we can apply coatings from all common manufacturers, both single-component and two-component, water-thinnable or solvent-based.
Surface treatment of all components ex factory

Numerous options, e.g. blast cleaning with different media, single-layer priming or multi-layer painting

Fast completion, owned to booth that can be heated up to 80°.

Use of colors of all common manufacturers possible, also as two-component paint

Full quality control according to ISO 9001:2015, ASME and other international standards

First-class product result thanks to our qualified and certified employees